Advantages of a hotel in industrial Desborough
2 matched hotels in Desborough, Kettering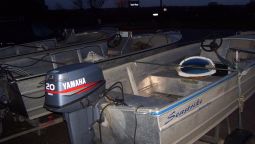 Located in Northamptonshire, Desborough is an important industrial centre in England's Midlands. The stunning medieval town has a strong community spirit, and benefits from its proximity to the business centres of Market Harborough and Kettering. Due to these advantages, Desborough has become a hub for small businesses in particular, creating a vital business community in the region. Stay in a hotel in Desborough to make the most of the area's economic advantages.
What will I discover in Desborough?
Desborough has been an industrial centre since the 19th century, when it was spinning, weaving and shoe-making that occupied the local workforce. But Desborough's history stretches back much further, to the Bronze Age.The most important archaeological discovery from the area is a first century mirror, now housed in London's British Museum.
What can I expect from business life?
This industrial town is growing rapidly as small businesses seeking to benefit from its connections and strategic position continue to flock to the area. Located between Market Harborough and Kettering, two major regional business hubs, Desborough provides a self-contained alternative in the vicinity. As Kettering Business Park reaches saturation, Desborough is becoming increasingly attractive to investors. The Business Park is exceptional, offering residents economic incentive programmes, financial advice and healthcare. Kettering Business Park works closely with Northamptonshire County Council to foster sustainable economic development. This high degree of transparency means that businesses can influence up the chain to improve the economic environment, resulting in increasingly flourishing commerce across the county.
What else can I do from my Desborough hotel?
Particularly special are the regular festivals held in Desborough's ancient church. A favourite is the annual Christmas Tree Festival, one of the longest-running in the United Kingdom. A forest of over 100 trees are contributed by the community, including local companies, organisations and residents. If you can't make it to a Desborough hotel for the Christmas season, the town retains its romantic village appeal year-round, and there is much to see. Desborough has played a part in the history of Britain, and you can see the evidence at Gold Street's Old Manor House, a superb example of a 17th century abode. The house was home to Ferdinando Poulton, who was reputedly one of the minds behind the failed but famous Gunpowder Plot to assassinate James I.