Booking a hotel in Saint-Quentin-Fallavier
2 matched hotels in Saint-Quentin-Fallavier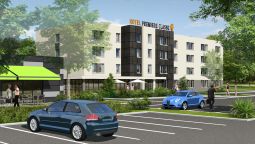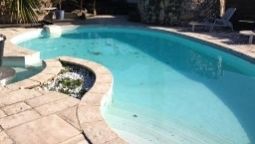 Saint-Quentin-Fallavier is a town in the Isere department of the Rhones-Alpes region. Its proximity to the cities of Lyon and Grenoble makes it an attractive business destination. Guests visiting the town will find it easy to book a hotel in Saint-Quentin-Fallavier. In addition, the commune has access to the motorways, and air travel is linked by the Lyon-Saint-Exupery Airport. Trains, coaches and buses connect the town to other cities in France and the rest of Europe.
What are the most important attractions I should visit?
The 13th-century Chateau de Fallavier is an important landmark that you can show to your clients or colleagues. Enjoy stunning views at the top of the castle and admire the well-preserved features of the building. Another historic monument is the Fortified House of Allinges, former home of an aristocratic family. If you need to get out of the boardroom for a bit, a walk around the historic part of the town is highly recommended. Its two famous attractions, the Basilica and the Town Hall should not be missed. Both edifices are fine examples of Gothic and Art Deco architecture.
What do I have to know about the business district of the commune?
Owing to its strategic location on the A43 and proximity to the airport, industries and logistics activities are expanding. In fact, the town is well-known for its logistics sector which is growing at a rapid pace. The industrial estate of Saint-Quentin-Fallavier has more than 200 businesses employing people in construction and services. Companies such as Thermador and BMI Fours Industries have offices in the commune. Martinet SA, which specialises in prepared meals, has its headquarters in town. Some trade fairs are also hosted in the commune such as the Art Fair and Fall Flavours.
What kinds of activities can I do around my hotel in Saint-Quentin-Fallavier?
There are several dining options in the commune with restaurants offering traditional and gourmet cuisine. Treat clients to a lovely meal accompanied by a bottle of fine French wine. You can also discuss business while enjoying cocktails at a local bar or pub. If you want to have quality time alone, away from your hotel in Saint-Quentin-Fallavier, there are a couple of wellness centres offering therapy and treatments in Saint-Quentin-Fallavier where you can spend an hour or two for relaxation.