Santanyí – The Quieter Side of Mallorca
1 matched hotel in Santanyí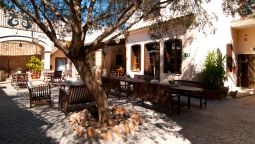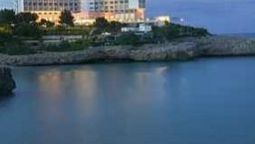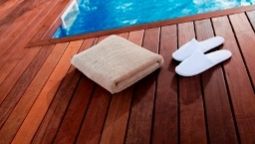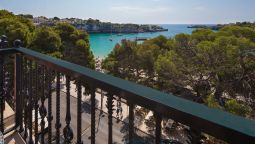 Santanyí is a tranquil seaside resort in the south of Mallorca, and boasts a sultry coastline dotted with secluded bays. A haven for golden sand beaches, visitors will find the most popular in the conservation of the Mondragó Nature Park. Take a trip to the Cape of Salinas, the southernmost point of the island, which is secluded from the goings-on in the rest of the island. The quaint, small town has a serene atmosphere and local characters you won't find anywhere else. It is perhaps the best of more than 150 points of interest that contribute to the cultural tapestry of this amazing place. Even though Santanyí retains signs of its Roman and Islamic past, it is its Catalan character that adds spice to the scenic atmosphere—you can certainly say it's the food, too.
Location: At the southern tip of Mallorca
Santanyí is 41 kilometres from Palma de Mallorca Airport. It is part of a municipal comprising of the towns of Cala d'Or—the capital municipal, S'Alquería Blanca, Calonge, Cala Figuera, Porto Petro, Cala Llombards, and Cap di Moro.
Business: Tourism and stone
Santanyí has a tourism-based economy with Cala d'Or, Porto Petro, and Cala Figuera being the most important sites. There is also a large stone artisanship industry, exploiting the porosity and the insulating properties of Santanyí.
Culture: Preserving Multi-Cultural Heritage
Housed in a 19th-century building, the provincial museum hosts periodic art exhibitions. The Castell de Santueri and the Església Sant Miquel are the community's main sights. Botanicactus in Ses Salines claims to be Europe's largest botanical garden, bristling with palm and cypress trees, bamboo groves, carob and orange trees, and 12,000 cactus plants. Calling this place a Garden of Eden would not be an exaggeration. One of inland Mallorca's most spectacular views can be seen from the Santuari de Sant Salvador, a hilltop hermitage 5 kilometres south-east of Felanitx. There is also a small church by the same name, which is worth a visit.
Activities: Explore the Natural Park
Cala Santanyí Beach is the star of nature's colourful show that also includes a cliff-lined cove with clear cobalt-coloured waters. Mondragó Nature Park is an ideally catered natural park with beaches, wetlands, dreamy vegetation, coastal cliff dunes, and inland agricultural land (with delicious biological produce). Bird watching attracts many visitors, but sunbathing and swimming are not bad either. You should also find interest exploring the cave Cova des Pas de Vallgornera.