Wangerooge – Fine, white sandy beaches are just part of the attraction
2 matched hotels in Wangerooge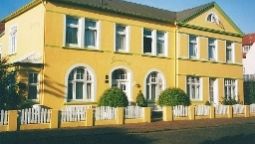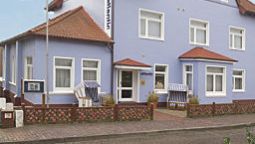 With a perfect beach that surrounds most of the island, it is easy to see why it attracts so many visitors during the summer months who come to enjoy the pristine white sands, the tranquillity, and the natural beauty of its surroundings. With no cars allowed on the island, there is no road noise to worry about, and the main form of transport is by foot or the narrow gauge railway that connects the harbour to the town. Wangerooge is known for its three towers: the new lighthouse, the old lighthouse, and the Western Tower. Remarkably, this last tower used to be on the east side of the island, but due to the shifting nature of the sands, it now occupies a dominant position in the west corner. Sea defences have stopped the erosion, or at least slowed it down for the time being.
Location: The Easternmost of the East Frisian Islands
You can reach Wangerooge by air on its small airstrip from Bremen, Hamburg, or Harlesiel. This latter town is also the main ferry terminal for the short trip to the island. If you fly in from Harlesiel, you have the distinction of taking the shortest scheduled air journey in Europe at just ten minutes travelling time.
Culture: Join in and try your hand at the many crafts
If you have a creative mind, there is something for you to see and do no matter what the weather. Many local artists encourage adults and children alike to take part in their artwork. Watch and imitate a sculptor or watercolour artist as you practice your own skills, or simply sit back and enjoy one of the concerts that the local choir groups or orchestras perform for you. In the summer months, there is a small craft market along the promenade where you can peruse local works and perhaps take something home as a memento of your stay.
Activities: Get out and explore the island
For a small island, it has a lot to offer. Cycling is a favourite pastime along the flat roads and with no cars to worry about it offers a safe, fun filled day out for the whole family. There are horse-riding clubs where you can feel the fresh, salty air against your face as you take a guided tour along the bridleways and beaches. How about taking advantage of the conditions of the local waves and wind, with a spot of wind- or kite-surfing, or even learn to sail in the island's Sailing School that offers certification to VDWS standards.