Star ratings are based on a self-evaluation by the hotel as well as the experiences of HRS and HRS customers. You can find details under Terms and Conditions and FAQs.
HRS stars
Hotel Gresham Belson
Avenue des Anciens Combattants 1, 1140 Brussels - Evere
Show map
City center
4.67 km
Train station
3.68 km
Airport
6.82 km
1/42
2/42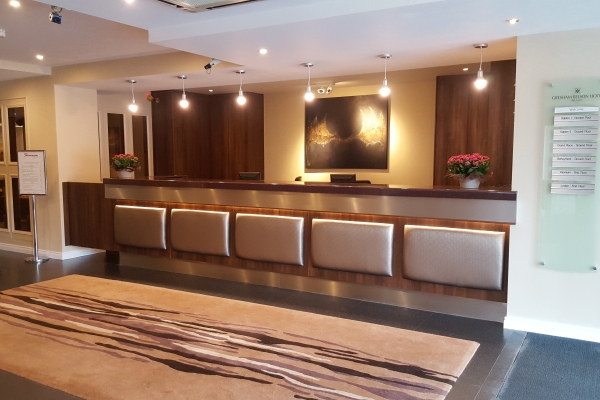 3/42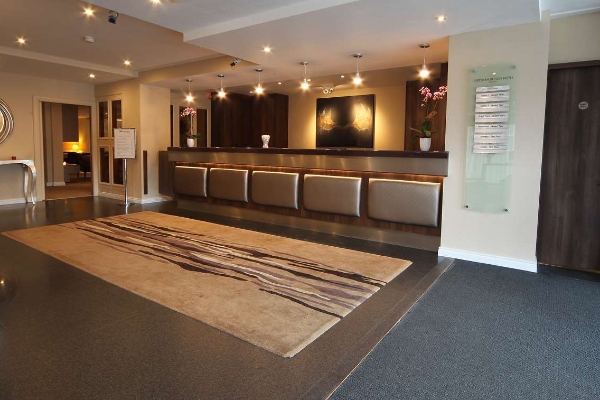 4/42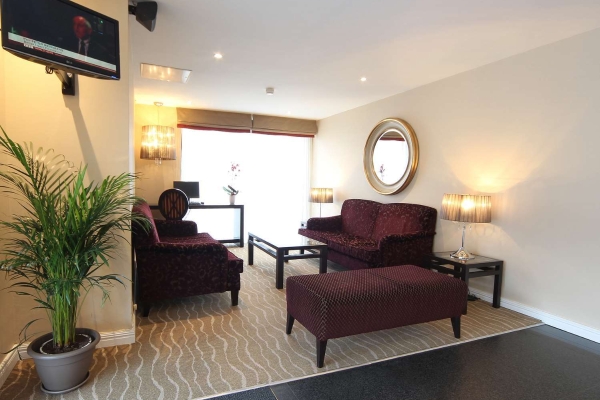 5/42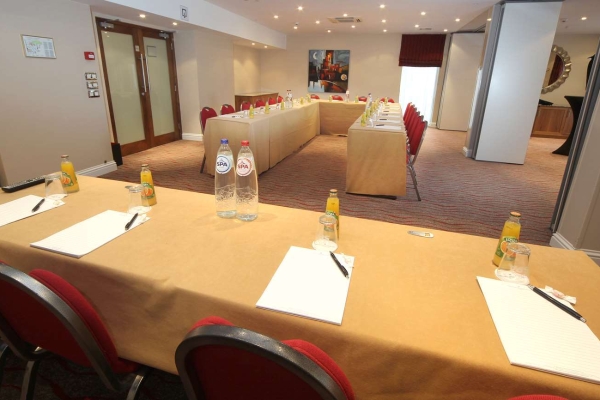 6/42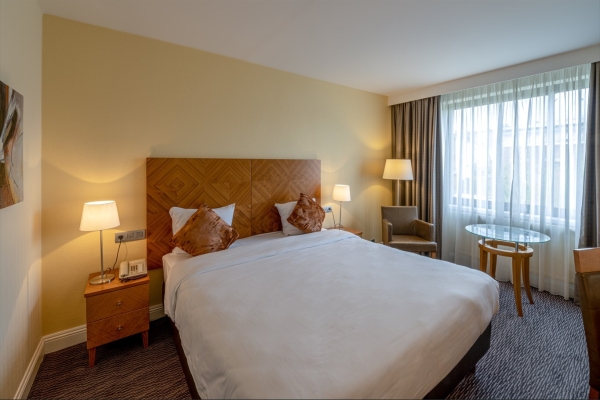 7/42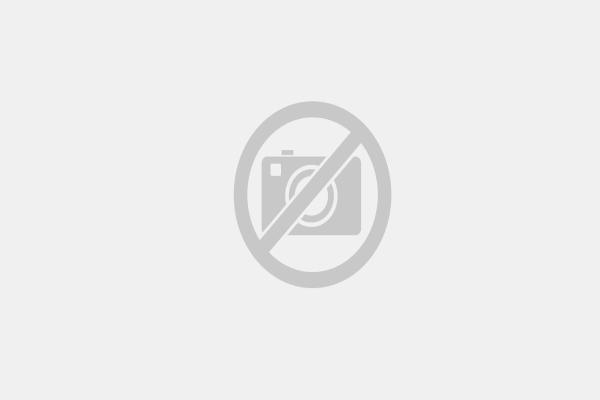 8/42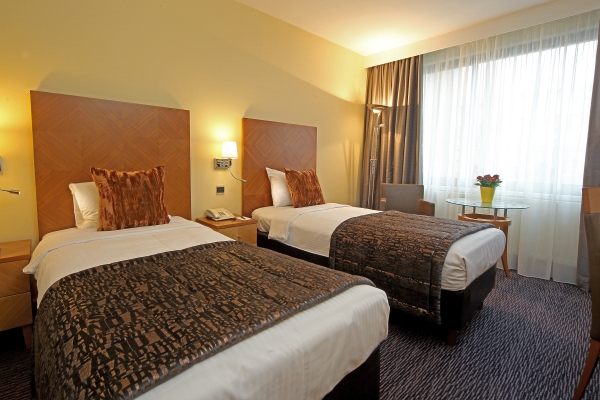 9/42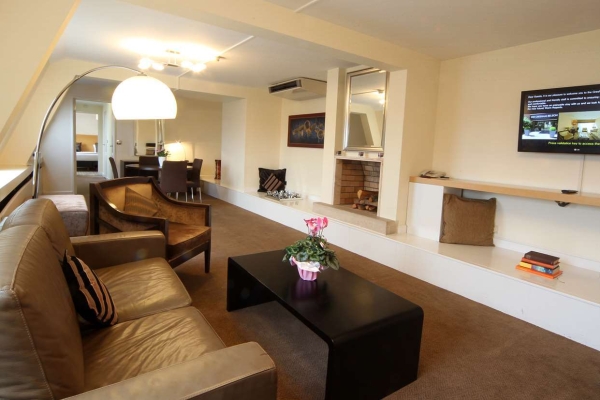 10/42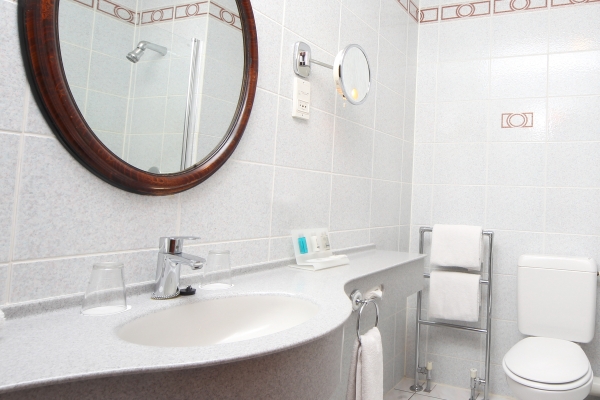 11/42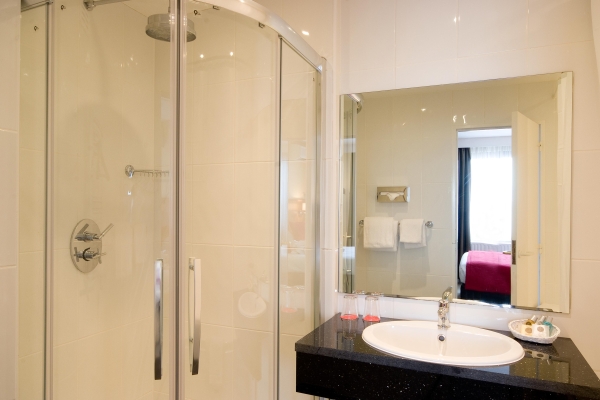 12/42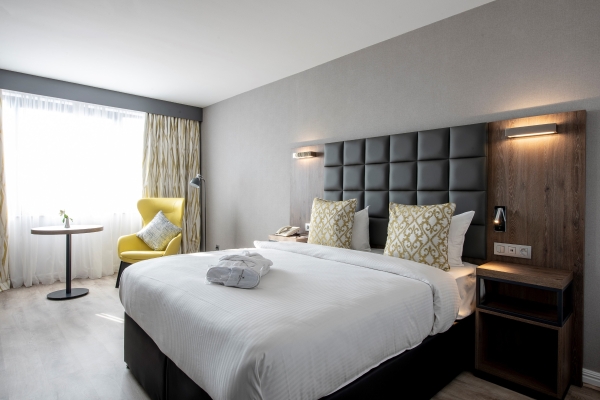 13/42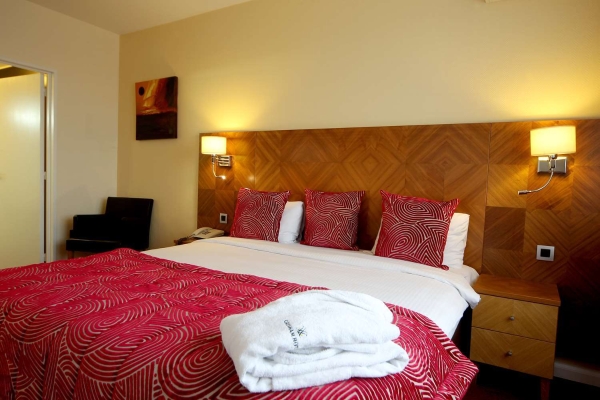 14/42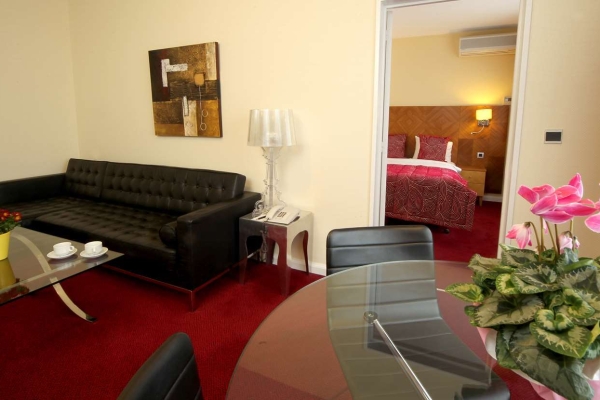 15/42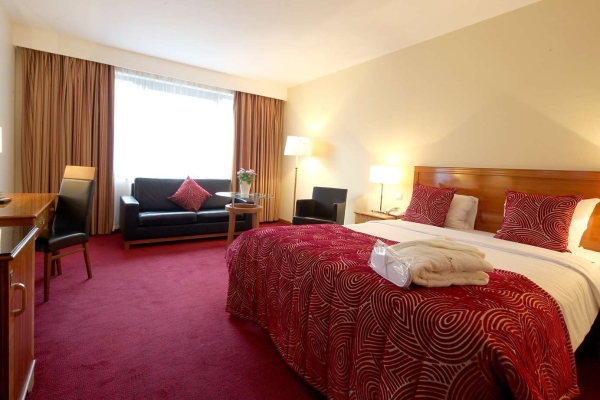 16/42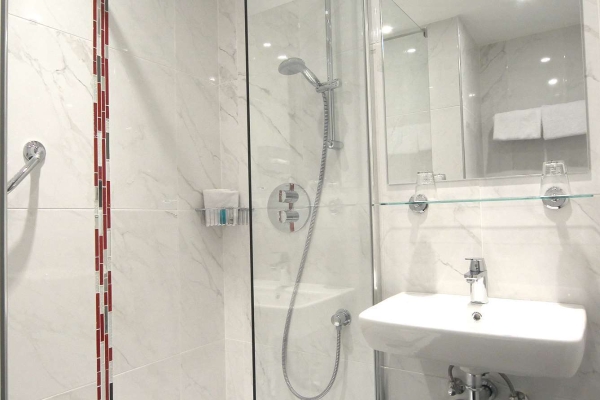 17/42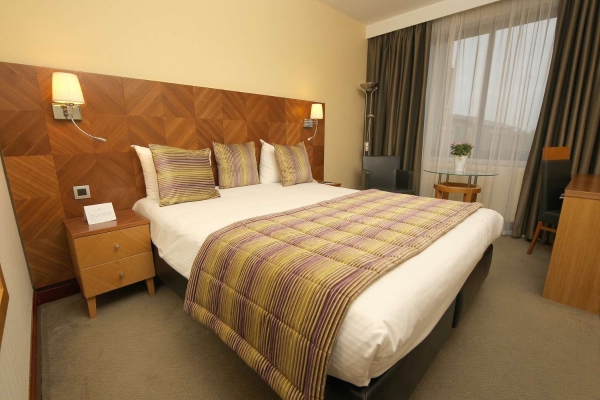 18/42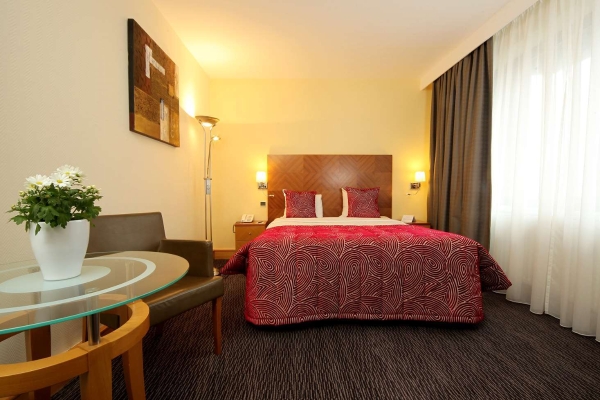 19/42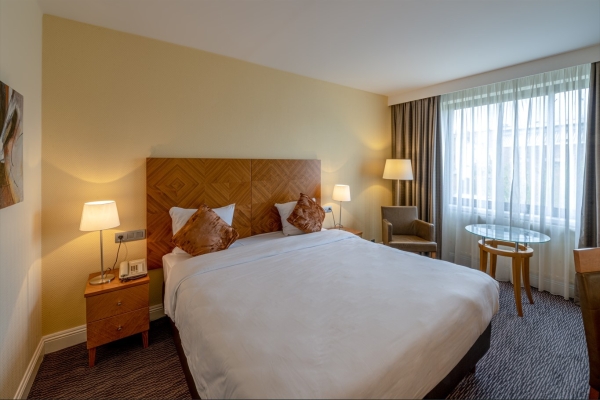 20/42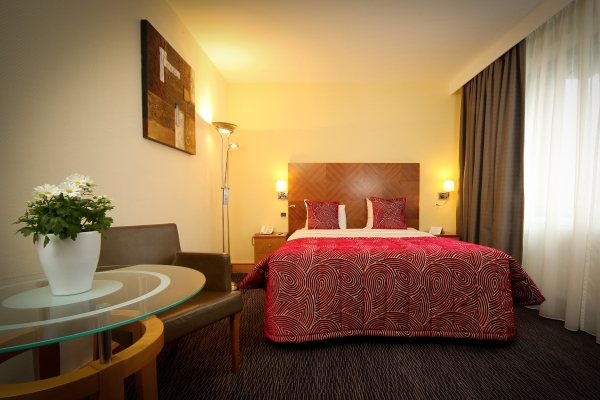 21/42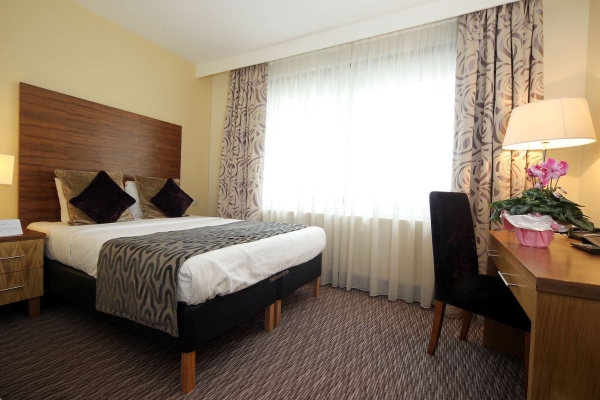 22/42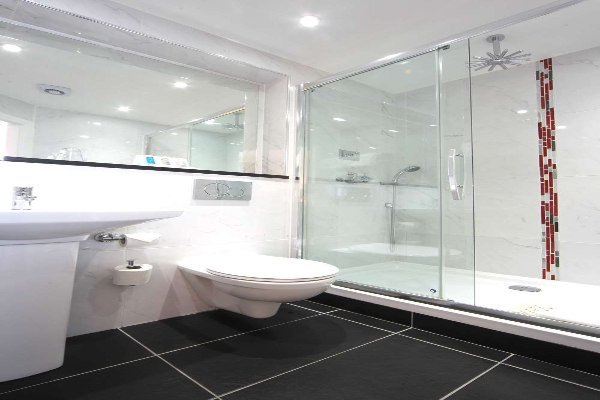 23/42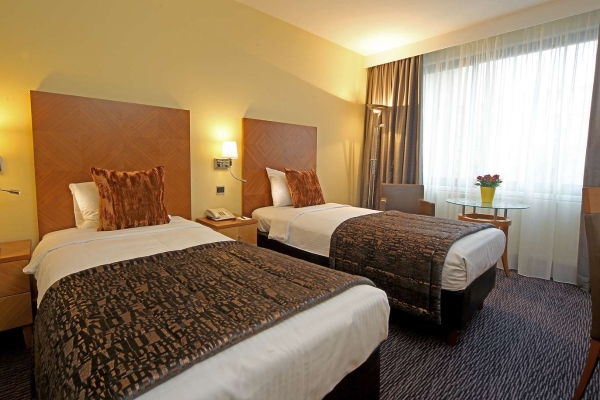 24/42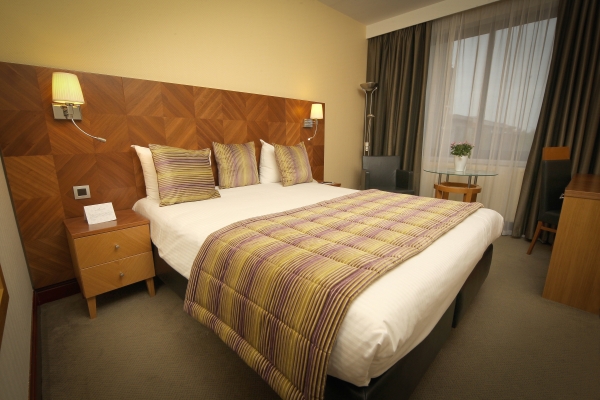 25/42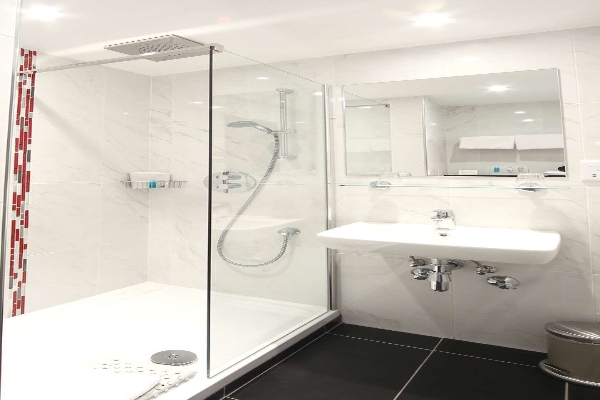 26/42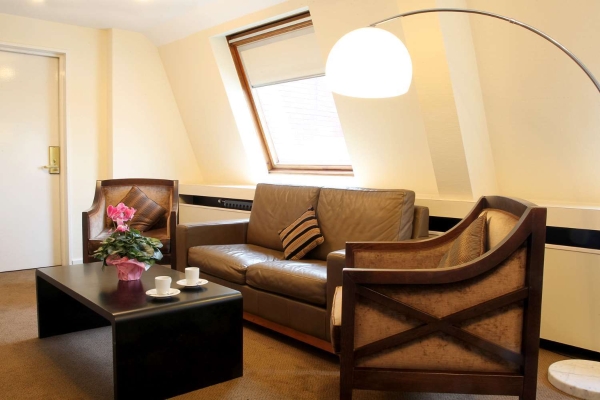 27/42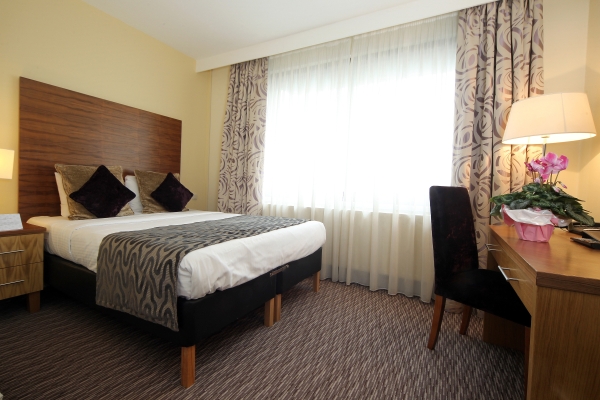 28/42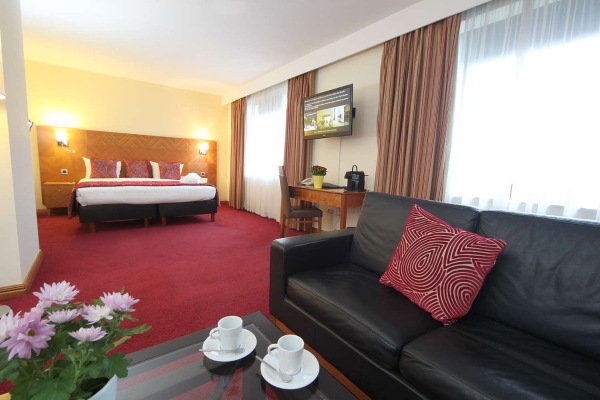 29/42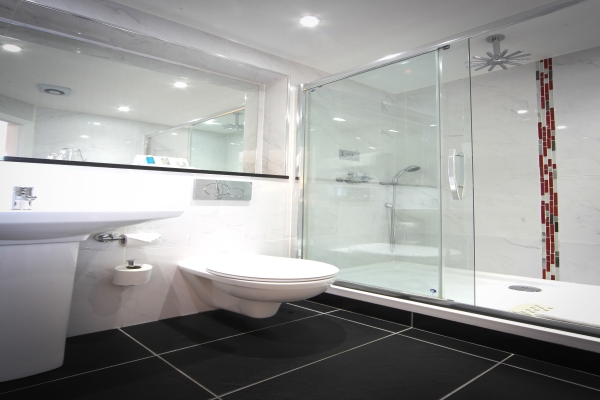 30/42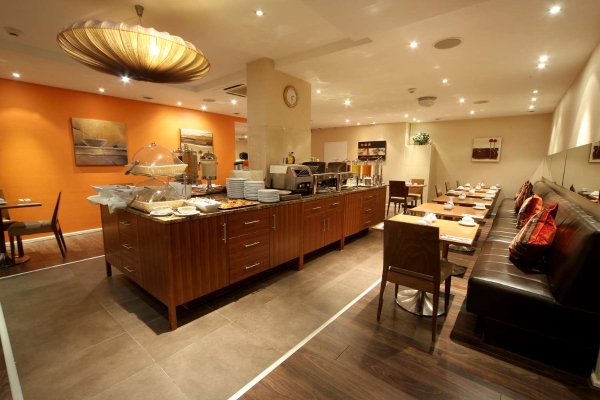 31/42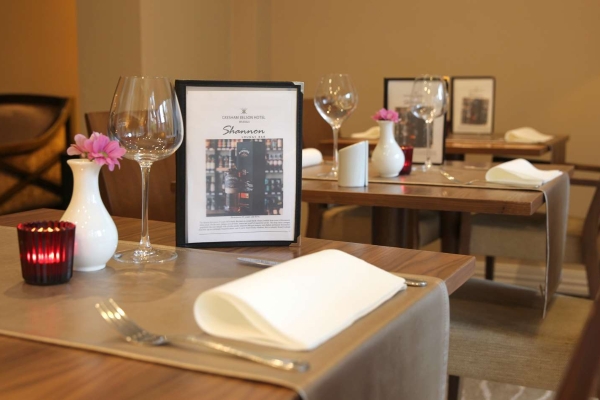 32/42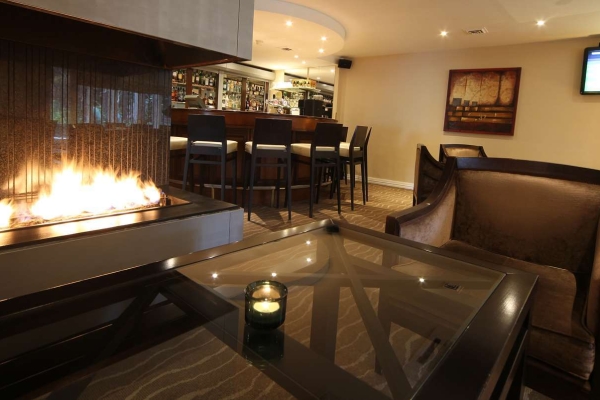 33/42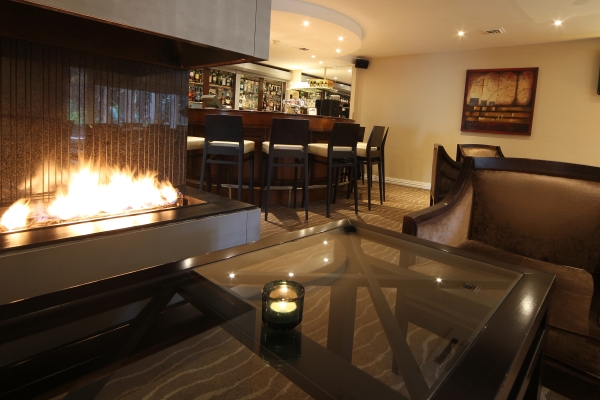 34/42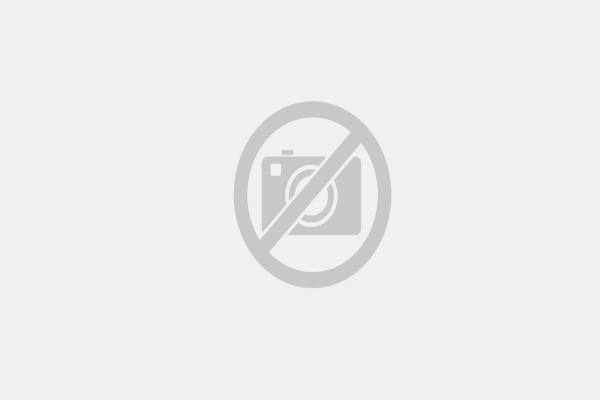 35/42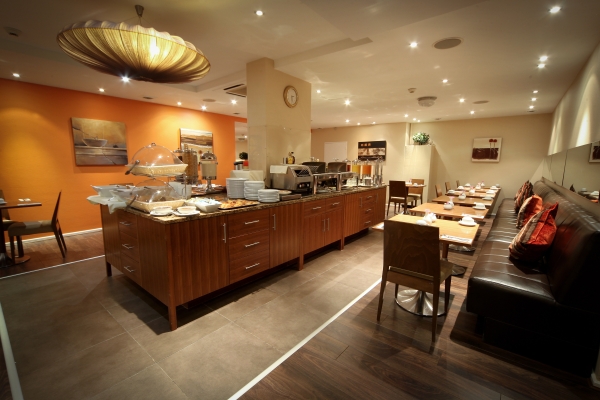 36/42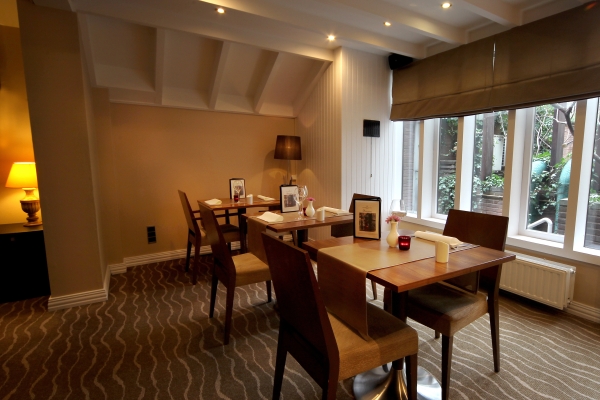 37/42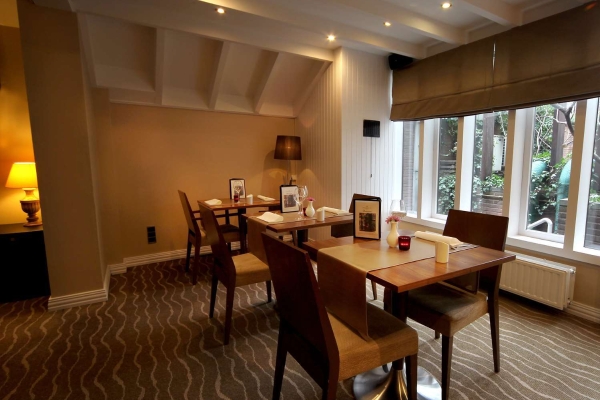 38/42
39/42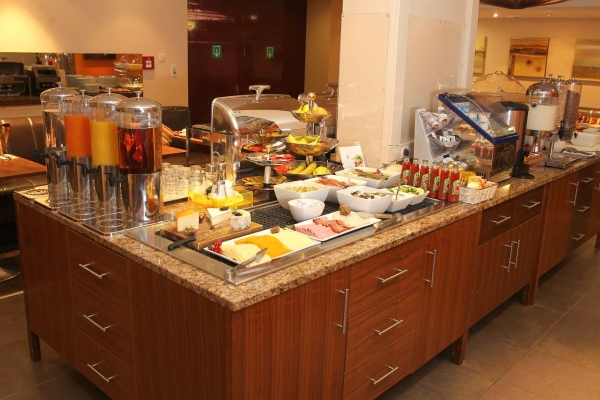 40/42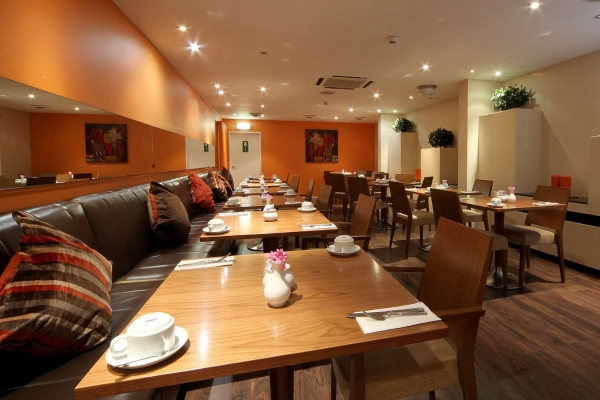 41/42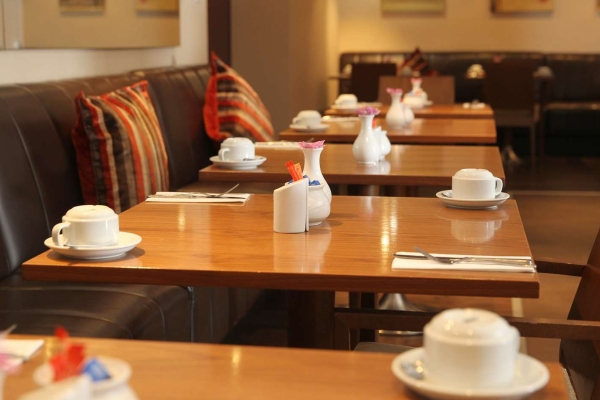 42/42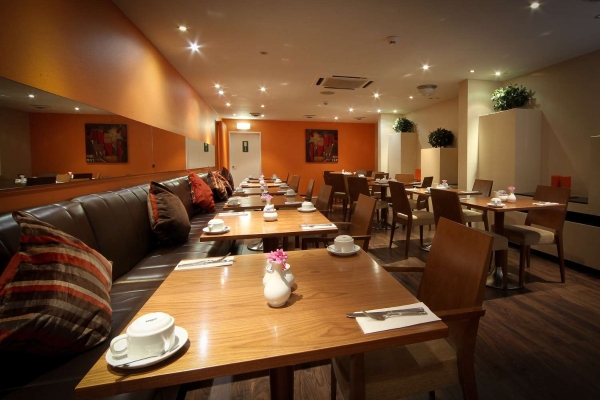 Free for HRS guests:
1 bottle of mineral water
Use of an Internet terminal at the hotel
WLAN in room
Important information
Style of hotel and ambience
The hotel Gresham Belson in Brussels impresses with a combination of classical elegance and modern design. It boasts stylish rooms that are equipped with many comforts including free Wi-Fi. In the morning, a varied breakfast buffet is offered and in the evening, the bar invites to spend relaxing moments. Moreover, professionally furnished conference rooms are at the guests' disposal.
Service & facilities
Reception (lobby)
Elevator
Public Internet terminal Hourly rate 0 EUR
Hotel-owned car park Fee per 24 hours 17,00 EUR
Car park is directly by hotel
Secure parking
Garage in the hotel Fee per 24 hours 17,00 EUR
Garage is a 0-minute walk away
Secure parking for bicycles/motorbikes
Coach parking space at hotel
Executive/business floor
Restaurant(s) 1 open from 17:00.00 until 23:59.00
Hotel bar
Café/bistro
Fire alarm
Smoke detectors
Automatic emergency wake-up alarm
Video surveillance of entrances
Video surveillance of hotel lobby
Security guards
WLAN with Internet access in lobby Hourly rate 0 EUR Fee per day 0 EUR
Mobile phone reception
WLAN operator Swisscom
Door with spy-hole in 142 rooms
Door with security lock in 142 rooms
Breakfast from 06:30 o'clock to 10:30 o'clock
Breakfast for early risers from 05:00 o'clock to 06:30 o'clock
Vegetarian food available
Wholefood available
Smoke detectors in all rooms
Hallways equipped with fire exstinguishers
Hotel has emergency lighting
Hotel staiways ventilated
Hotel complies with country/state/local fire laws
Visual alarms for the Deaf/Hard of Hearing in guest rooms
Visual alarms for the Deaf/Hard of Hearing in hallways
Visual alarms for the Deaf/Hard of Hearing in public areas
Audible smoke alarms in guest room
Audible smoke alarm in hallways
Hotel auto linked to fire station (Alarm automatically notifies fire station)
Emergency exits for each floor
Guest rooms accessed by interior entrances
Building meets all current local, state and country building codes
Guest room doors self closing
Parking area equipped with lights
Video surveillance recorded 24 hrs a day
Hotel staff trained in first aid
Room facilities
WLAN with Internet access in rooms Hourly rate 0 EUR Cost per day 0 EUR
Cable TV
Satellite TV
Pay-TV
TV remote control
Internet TV
Radio
Desk
Seating area
Separate luggage store
Telephone by the bed
Telephone on the desk
Voicemail
ISDN connection in 142 rooms
Analogue modem connection in 142 rooms
Room safe
Mini-bar
Kitchenette in 4 rooms
Fridge in 4 rooms
Coffee machine/tea-maker in 142 rooms
Microwave oven in 4 rooms
Ironing machine for pants in 142 rooms
Iron + ironing board in 142 rooms
Temperature controls in 142 rooms
Individually controlled ventilation in 142 rooms
Soundproof windows
Windows for opening
Make-up mirror
Full-length mirror
Hairdryer
Bathroom with bathtub
Bathroom with shower
Bathroom with window
Heated towel rack in bathroom
Emergency information
Plan of emergency exits
DSL/broadband Internet access in 142 rooms
TV with international news channel
Chinese TV channel
Water boiler in room
Free tea supplies in room
In-house services
Hotel safe
Safety deposit boxes at reception
Air conditioning in public areas
ATM
Changing mat for babies
Classic concierge service
Express check-out
Porter service Cost per item 2,00 EUR
Free daily newspapers
Shuttle service to the airport Fee 0 EUR
Business center
Secretarial services
Car rental
Sightseeing tours
Laundry service
Shoe-polishing service
Shoe-polishing machine
1 bottle of mineral water
Use of an Internet terminal at the hotel
WLAN in room
Towels changed every 1 day(s)
Beddings changed every 1 day(s)
Pets not allowed
Room service from 06:00.00 until 00:30.00
Adaptor for Chinese/US plugs
Daily weather forecast in Mandarin
Hotel data
Hotel built in 1982, Last complete renovation 2010, Last partial renovation 2015, Number of floors 6, Total number of rooms 141, Number of single rooms 40, Number of double rooms 96, of which have 2 separate beds 48, of which have a double bed 48, of which are suitable as three-bed rooms 26, of which are suitable as four-bed rooms 0, Rooms with connecting door 4, Number of junior suites 3, Number of apartments 4, Number of rooms with air conditioning 141, Hotel open all year round, Reception manned 24 hours a day, Earliest check-in 15:00, Latest check-out 12:00, Multilingual staff on hand 24 hours a day, English-speaking staff available during the day, English-speaking staff available at night, Number of luxury rooms 8, Number of business rooms 50, Hotel, City hotel, Business hotel, Trade fair/conference hotel, Airport hotel, Apartment/Suite hotel, Suite hotel, child-friendly hotel, No-smoking room 141, Family rooms available 2, Children's beds/cots 3,
Reception open
Every day 24 hours

Reception manned at weekends
24 hours occupied
Check-In : 15:00
Check-Out : 12:00
Free for HRS guests:
1 bottle of mineral water

Use of an Internet terminal at the hotel

WLAN in room
Hotel Gresham Belson
Location and distance
City center
4.67 km
Brüssel
Airport
6.82 km
Brussels Airport (BRU)
Train station
3.68 km
Bruxelles - Nord Railway Station
Location of the hotel
The hotel Gresham Belson is conveniently situated in Brussels, between the international airport and the city centre. Many points of interest such as headquarters of the NATO and the European Institutions are reachable within a few minutes' drive from the hotel Gresham Belson.
Evaluations
67% of the HRS guests recommend this hotel
Friendliness of the staff
How willing were staff to help?
Show moreless
Anonymous Business traveler
17.01.20
5.8
Negative Acoustic insulation of the room was very poor. You can hear a lot of noises from all around. Definitely not a 4 star hotel. Room was poorly cleaned. Once you enter the room you can fell awful smell. Air conditioning does not seem to be fresh either. Comment from the hotel
Dearest Guest, We our extremely sorry to read that you didn't enjoy your stay. I truly would like to convince you that all of our rooms are cleaned on daily basis. This counts as well for our systems which is serviced on regular basis by an official certified company . However we will investigate what happened. We truly hope to regain your trust in our hotel during your new visit. With humble regards, Raf Willems, General Manager
Anonymous Business traveler
10.01.20
5.1
Negative Very bad smell in the room. Room not cleaned thoroughly. Air conditioning does not seem to be serviced regularly (smells). Comment from the hotel
Dearest Guest, We our extremely sorry to read that you didn't enjoy your stay. I truly would like to convince you that all of our rooms are cleaned on daily basis. This counts as well for our systems which is serviced on regular basis by an official certified company . However we will investigate what happened. We truly hope to regain your trust in our hotel during your new visit. With humble regards, Raf Willems, General Manager
Zablocki T. Business traveler
11.08.19
8.1 Very good
Positive Very good shuttle service. Comment from the hotel
Dear Zablocki, Thank you for your kind words! Our shuttle is always there to bring you to your destination and it is ready to drive you around next time! With the kindest regards, Raf Willems, General Manager Negative The interior of the rooms is quite old and colud be renewed. Comment from the hotel
Dear Zablocki, Thank you for your honest review. Feel free to stay in our new renovated Business Rooms during your new visit! I think they should please you as they are renovated in September 2018 and are especially designed for business travelers. With the kindest regards, Raf Willems, General Manager
Zorroza J. Business traveler
20.06.19
4.7
Negative Standard room was incredible noisy from outside ( very bad windows 9 and inside ( I was given a room by the elevator).I was not able to sleep well within two days.TV did not work and they were not able to repair it.They even did not come back to me to give any explanation.Breakfast room too small for suvh a big hotel , I could hardly walk around or find a table in the peak time. Very very bad experience, never coming back.Hope other people had more luck than me in this hotel. Comment from the hotel
Dear Zorroza, First we would like to thank you for your recent reservation at our hotel. We are very sorry to see that you were not for 100% satisfied with your stay which we truly regret. We took well note of your remarks and we will do our ultimate best to improve our services and to convince you of our quality during your new visit. Hereby we offer you our sincerest apologies. With humble regards, Raf Willems, General Manager
DASNOIS I. Business traveler
28.03.19
6
Negative Television not working properly, no French channels, poor quality of food (not home made nor fresh bread from the bakery) Comment from the hotel
Cher client, Merci pour votre avis et pour votre séjour au Gresham Belson Hotel. Je voudrais vous remercier pour nous communiquer ce problème. Nous allons évaluer cela très profondément pour prendre les décisions appropriées pour améliorer la qualité. Si vous avez de nouveaux plans pour voyager à Bruxelles ne hésitez pas à arrêter chez nous! Bien cordialement, Raf Willems, Directeur Général
Anonymous Business traveler
15.02.19
6.6
Positive the cleanliness and the Friendliness of staff Comment from the hotel
Dearest Guest, Thank you for staying at the Gresham Belson Hotel Brussels and for your kind words related to our staff. I will certainly share this comment with them. We hope to welcome you another time soon. With warm regards, Raf Willems, General Manager Negative the size of the room and bathroom Comment from the hotel
Dearest Guest, Thank you for staying t the Gresham Belson Hotel Brussels. We are very sorry that you wanted a bigger room during your stay. Feel free to ask this possibility during your next visit. It would be our pleasure to meet your requirements. We hope to welcome you another time soon. With warm regards, Raf Willems, General Manager
Piovesan F. Business traveler
27.09.18
7.1 Good
Positive hospitality at reception Comment from the hotel
Dear Mr. Piovesan, I would like to thank you for your review. I am very happy to see that you enjoyed the services of our receptionists. I will certainly share these kind words with them. Also thank you for your comments related to our bathroom. We are working on improving our bathrooms soon. Please ask our receptionists for a renovated room with a new bathroom during your new visit. We hope to welcome you again very soon and we wish you the very best! With kind regards, Raf Willems, General Manager Negative space in bathtub for shower not sufficient Comment from the hotel
Dear Mr. Piovesan, I would like to thank you for your review. I am very happy to see that you enjoyed the services of our receptionists. I will certainly share these kind words with them. Also thank you for your comments related to our bathroom. We are working on improving our bathrooms soon. Please ask our receptionists for a renovated room with a new bathroom during your new visit. We hope to welcome you again very soon and we wish you the very best! With kind regards, Raf Willems, General Manager
Anonymous Business traveler
08.06.18
9.9 Excellent
Positive free water at arrival, nice biscquits Comment from the hotel
Dearest guest, Thank you very much for choosing The Gresham Belson Hotel Brussels. We are very pleased to read that you enjoyed your stay and our biscuits. We truly hope to welcome you once again in our property and we wish you a very wonderful day further! With the kindest regards, Raf Willems, General Manager. Negative no