City center
1.33 km
Train station
9.33 km
1/9
2/9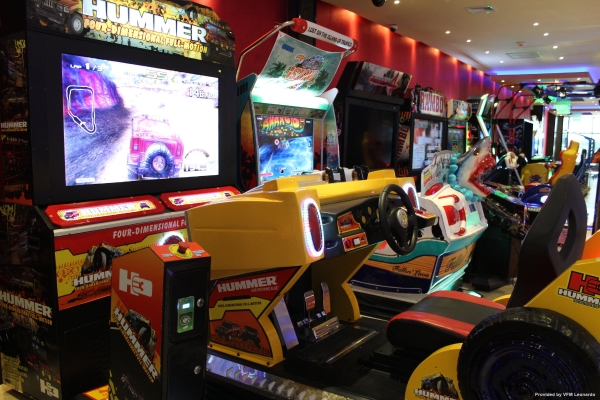 3/9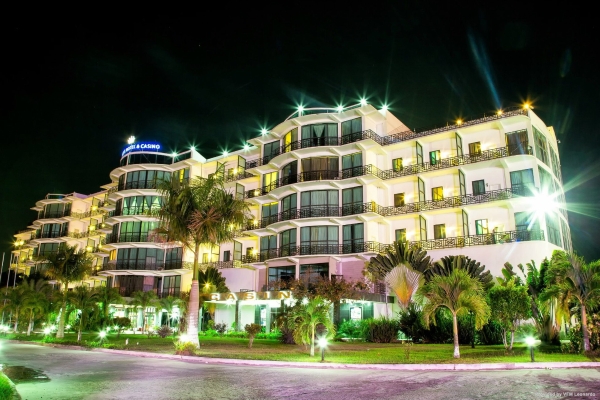 4/9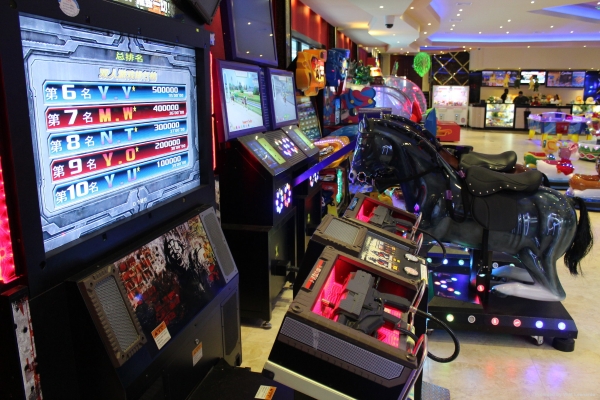 5/9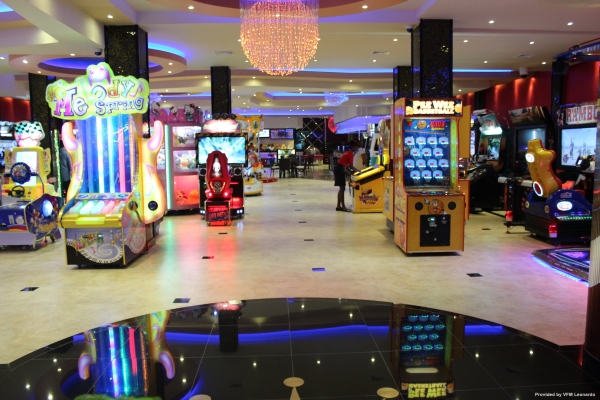 6/9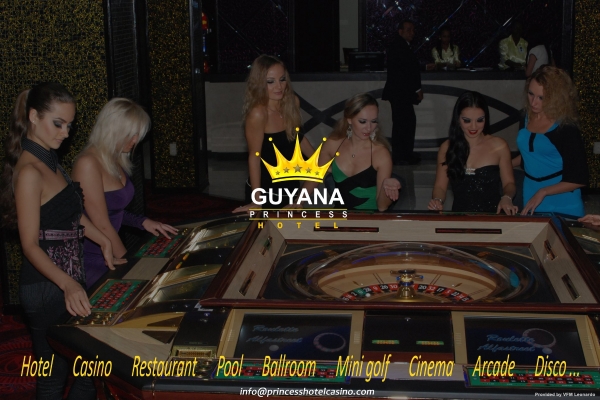 7/9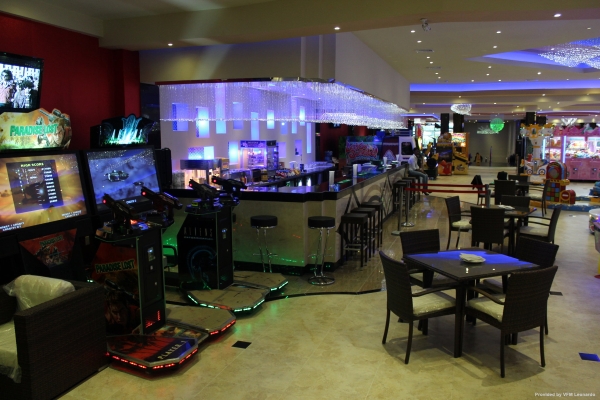 8/9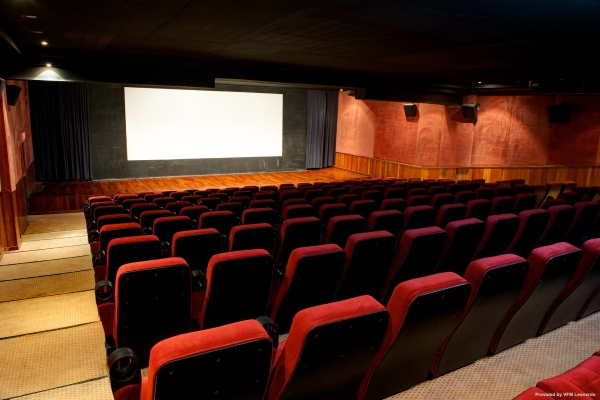 9/9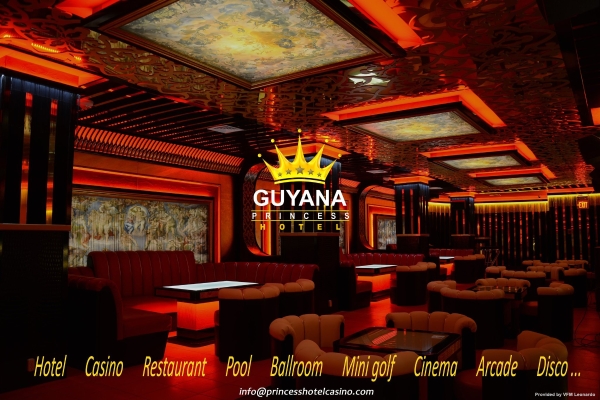 Important information
Style of hotel and ambience
-Property description-, princess hotel guyana is a magnificent six story, building located at providence east bank demerara, a mere 20 minute drive from the cheddi jagan, international airport. The largest hotel in guyana, the princess hotel boasts 200 spacious and, elegantly decorated rooms at the most competitive, rates. All rooms are equipped with high speed, wireless internet safety deposit boxes and other, modern day amenities., Our roriama ball room-conference hall is one of, the largest halls in guyana measuring 155 feet in, length and 48 feet in width with a seating, capacity of up to 800 people. It is the most, popular venue for weddings parties meetings and, conferences., When it comes to fine dining the princess, restaurant is the perfect place to eat. Our, executive chef with years of experience will, delight you with his superbly prepared, international dishes including english and, oriental cuisines. For that quite drink or cozy, evening the princess gazebo gardens is ideally, suited for relaxation and romance., Up on the roof a spectacular view awaits you on, either side. The stadium deck on the southern side, gives you a clear view of the guyana national, stadium the harbour bridge deck on the northern, side allows for a panoramic view of the worlds 3rd, longest steel floating bridge the demerara harbour, bridge., With all its splendor and beauty one of the hotels, signature attractions our peanut shaped olympiad, sized swimming pool where families and friends, gather at weekends to enjoy lots of fun and, frolic. Or enjoy lawn tennis basketball or mini, golf., Over at the princess casino guyana enjoy over 300, various slot machines and table games. Play, blackjack stud poker and roulette or opening soon, enjoy bowling in our 6-lane bowling ally watch, your favorite movies in our 2 well appointed, cinemas or dance the night away in our ultra, modern discotheque and international lounge.
Service & facilities
Elevator
Hotel bar
Café/bistro
Disco
Outdoor swimming pool
Whirlpool
Fitness centre
In-house services
Business center
Car rental
Sightseeing tours
Laundry service
Hotel data
Earliest check-in 15:00, Trade fair/conference hotel, child-friendly hotel,
PRINCESS HOTEL GUYANA
Location and distance
City center
1.33 km
Providence
Train station
9.33 km
Ogle Airport (OGL)
Location of the hotel
Frequently asked questions about PRINCESS HOTEL GUYANA
Does PRINCESS HOTEL GUYANA offer parking spaces for guests?
Unfortunately there are no parking spaces available for guests of the PRINCESS HOTEL GUYANA.
Can I have breakfast in PRINCESS HOTEL GUYANA?
Unfortunately the PRINCESS HOTEL GUYANA does not offer breakfast for guests.
What is the average rating of PRINCESS HOTEL GUYANA?
PRINCESS HOTEL GUYANA was rated by guests on average.
At what time can you check in at the PRINCESS HOTEL GUYANA at the earliest?
Check-in is possible from 15:00 at the earliest.
What is the latest time to check out?
Check-out is possible at the latest by 09:41 clock.
How far is the nearest train station?
The next station is 9.3 km away from the accommodation.
What are the advantages of booking the PRINCESS HOTEL GUYANA via HRS?
Unfortunately the PRINCESS HOTEL GUYANA does not offer any advantages for HRS guests.
Is there a restaurant in the PRINCESS HOTEL GUYANA?
The hotel does not have its own restaurant.
Is the hotel barrier-free?
PRINCESS HOTEL GUYANA is unfortunately not barrier-free.
Are the hotel rooms equipped with air conditioning?
Unfortunately, the hotel rooms in the PRINCESS HOTEL GUYANA do not have their own air conditioning.
Is it possible to cancel my booking at the PRINCESS HOTEL GUYANA free of charge?
With our Flex rate, HRS customers can always cancel their hotel bookings free of charge before 6 pm on the check-in day.
Which payment methods can I use to pay in PRINCESS HOTEL GUYANA?
You can pay at the hotel with the following means of payment:
Diners Club
Visa
Eurocard/MasterCard
American Express
Japan Credit Bureau (JCB Intl.)
Can I collect miles and points during a trip?
With your myHRS account, you will earn miles & points with our partners 'Miles & More', 'BahnBonus' or the 'Boomerang Club' every time you book a hotel. You will find more information
here
..
Hotels in the area
Popular travel destinations