Le stelle si basano su un'autoclassificazione degli hotel, così come sulle esperienze di HRS e dei suoi clienti. I dettagli sono disponibili in CCG e FAQ.
Stelle di HRS
1/8
2/8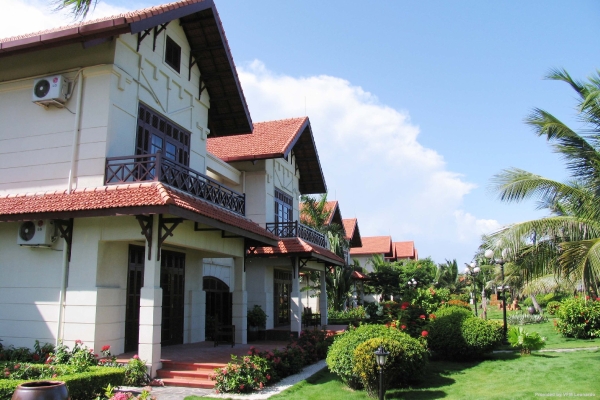 3/8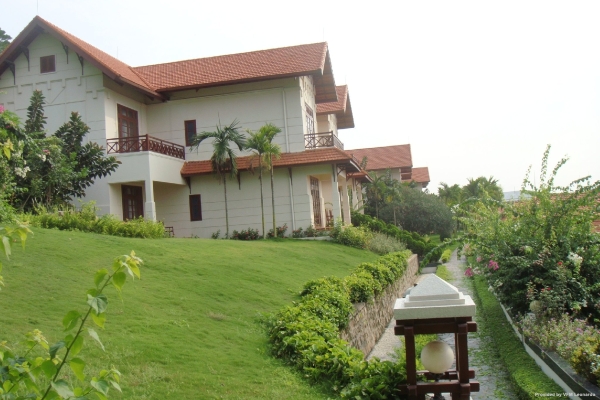 4/8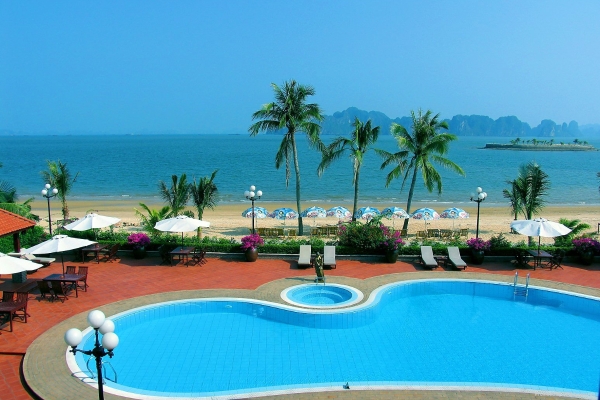 5/8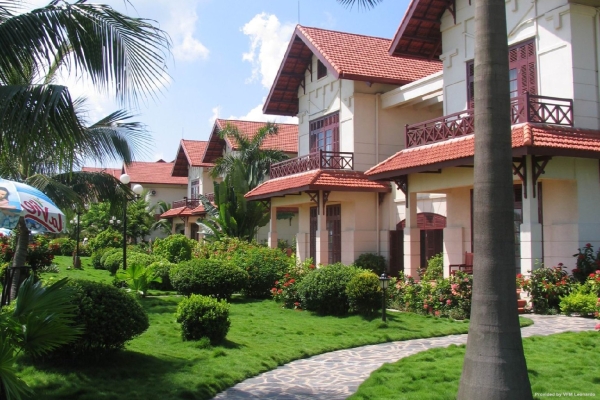 6/8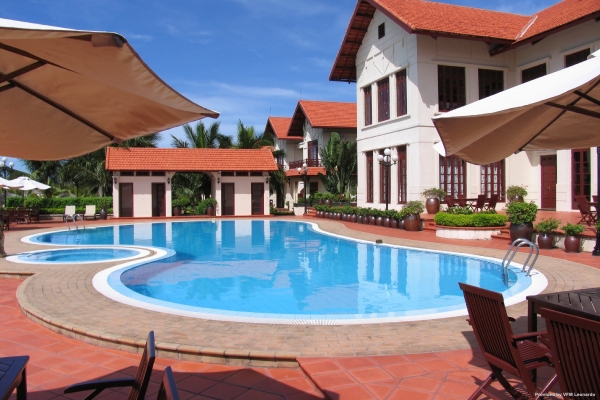 7/8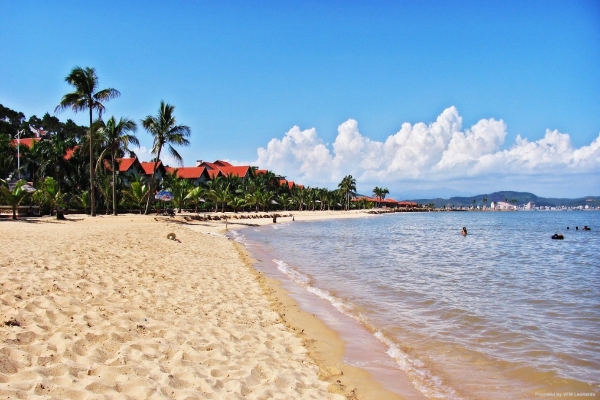 8/8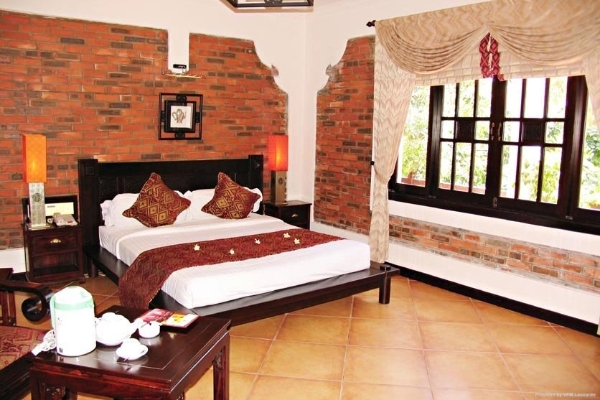 07.10 - 08.10
Camere:1 - Persone:1
La tua offerta HRS
Prezzo garantito HRS
Se trovi un'offerta migliore ti rimborsiamo la differenza
Informazioni importanti
Stile e atmosfera dell'hotel
-Property description-, halong bay has been accorded as a world heritage, site by unesco in 1994 and 2000. Just off the bay, is tuan chau island accessible from the mainland, by a 2km road., Tuan chau island is known for its entertainment, and recreation activities. An entertainment, complex which can seat up to 2000 people holds, dolphin and seal shows a high tech water fountain, with music laser lighting and film showing on the, water screen cruises along halong bay a 4km, manmade beach and a wide range or water sports, making this island a destination for local and, international tourist., Tuan chau island holiday villa halong bay is set, in a nice natural setting with a sea view and, scenic surrounding. It is the only beachfront, resort with private villas on the island and, located on the most beautiful area of the island, with a combination of traditional vietnamese and, french architectural design. It offers an, enchanting view of halong bay and you will be, assured to enjoy a great holiday relaxation and, tranquility., From march 2009 holiday villa international, operates and manages tuan chau island holiday, villa halong bay. The company currently manages, and operates 22 hotels and resorts in malaysia, indonesia united kingdom france qatar sudan, cambodia vietnam and p r china., The resort features 221 well appointed guest rooms, and suites with view of halong bay and a lush, tropical garden. It provides guests with excellent, services and modern facilities., All guest rooms and suites are well appointed with, air-conditioner heater satellite television, broadband adsl idd telephone bathtub shower, minibar coffee and tea making facilities and, in-room safe deposit box., Room type-, pine hill villas- total of 24 villas located on a, pine hill near tuan chau island gate. The villas, are styled in ancient vietnamese architecture., Pine hill villas have 144 deluxe rooms and 4, suites with halong bay view or pine hill view, seaside villas promenade- total of 10 villas, located on a hill opposite fronting the beach. The, villas are styled in french architecture. Deluxe, rooms with garden view and overlooking ha long bay, seaside villas beachfront- consists of 10 villas, located on the beach. At each villa there is a, receptionist and 2 lounges. Each villa contains of, 4 deluxe rooms with a garden view or sea view., Deluxe seaside beachfront- rooms in the front of, villas offer better sea view with balcony facing, ha long bay- 40m2 -room only-, executive - executive rooms with steam bath in, room- 40m2., Facilities and guest services, the hotel has meeting and conference facilities, tour-travel service souvenir shop swimming pool, gymnasium jacuzzi sauna and water sports, activities., In addition the lagenda restaurant at tuan chau, island holiday villa the resort offers guests a, variety of asian or western cuisine and an, extensive seafood selection.
Informazioni sull'hotel
parcheggio dell'hotel
caffè/bistro
sauna
whirlpool
wellness center
beauty center
Palestra
Servizi dell'hotel
servizio lavanderia
parrucchiere
Mostra altromeno
Hotel TUAN CHAU ISLAND HOLIDAY VILLA (Hà Ðông)
Ubicazione e distanza
Posizione dell´albergo
Domande frequenti su Hotel TUAN CHAU ISLAND HOLIDAY VILLA (Hà Ðông)
Hotel TUAN CHAU ISLAND HOLIDAY VILLA offre un parcheggio per gli ospiti?
Gli ospiti del Hotel TUAN CHAU ISLAND HOLIDAY VILLA possono utilizzare i seguenti parcheggi.
Hotel TUAN CHAU ISLAND HOLIDAY VILLA offre la colazione nel Hotel TUAN CHAU ISLAND HOLIDAY VILLA?
Purtroppo il Hotel TUAN CHAU ISLAND HOLIDAY VILLA non serve la colazione agli ospiti.
A che ora può effettuare il check-in al più presto al Hotel TUAN CHAU ISLAND HOLIDAY VILLA?
Il check-in è possibile al più presto a partire dall'orologio 12:00.
Qual è l'ultimo orario di checkout?
Il check-out è possibile entro e non oltre 03:03 orologio.
Quali sono i vantaggi di prenotare il Hotel TUAN CHAU ISLAND HOLIDAY VILLA tramite HRS?
Purtroppo il Hotel TUAN CHAU ISLAND HOLIDAY VILLA non offre alcun vantaggio agli ospiti HRS.
C'è un ristorante nel Hotel TUAN CHAU ISLAND HOLIDAY VILLA?
L'hotel non ha un ristorante proprio.
L'hotel è senza barriere?
Hotel TUAN CHAU ISLAND HOLIDAY VILLA purtroppo non è privo di barriere.
Le camere d'albergo sono dotate di aria condizionata?
Purtroppo le camere dell'hotel Hotel TUAN CHAU ISLAND HOLIDAY VILLA non hanno l'aria condizionata.
Posso cancellare gratuitamente la mia prenotazione al Hotel TUAN CHAU ISLAND HOLIDAY VILLA?
Con la nostra tariffa Flex, i clienti HRS possono sempre cancellare gratuitamente la loro prenotazione alberghiera prima delle 18.00 del giorno del check-in.
Quali metodi di pagamento posso usare per pagare in Hotel TUAN CHAU ISLAND HOLIDAY VILLA?
È possibile pagare in hotel con i seguenti mezzi di pagamento:
Diners Club
Visa
Eurocard/Mastercard
American Express
Japan Credit Bureau (JCB Int'l)
Posso guadagnare miglia e punti quando viaggio?
Con il suo conto myHRS può accumulare miglia e punti presso i nostri partner 'Miles & More', 'BahnBonus' ogni volta che prenota un hotel. Ulteriori informazioni sono disponibili all'indirizzo
qui
.
Destinazioni di viaggio popolari