Les étoiles reposent sur l'auto-évaluation des hôtels et sur les expériences faites par HRS et les clients HRS. Pour plus de détails, consultez les CGV et la FAQ
étoiles HRS
Centre ville
4.06 km
Aéroport
61.42 km
1/7
2/7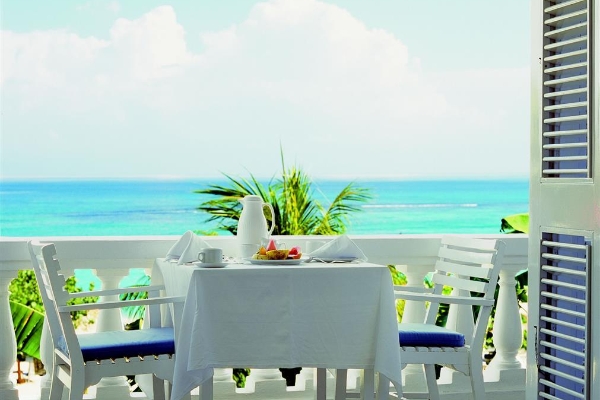 3/7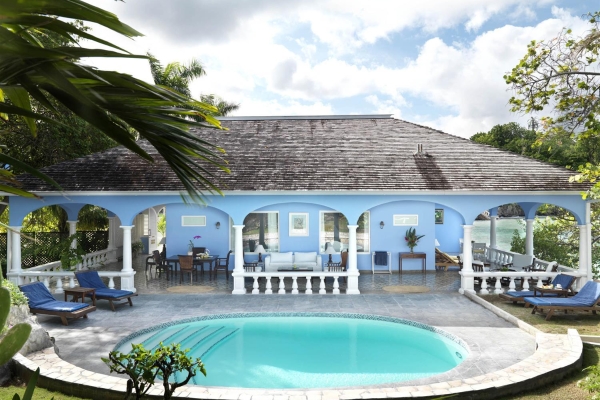 4/7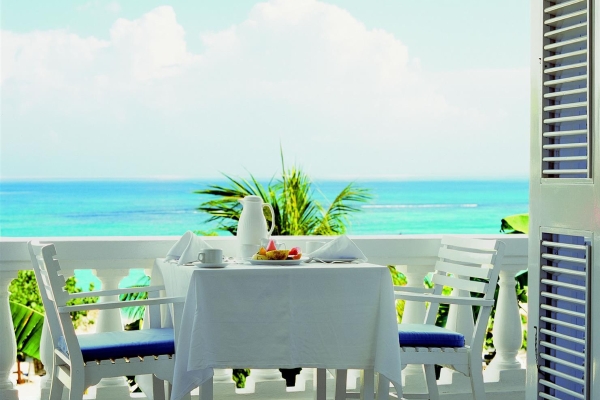 5/7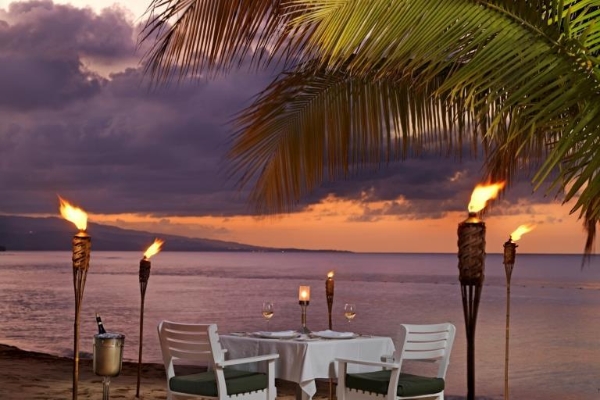 6/7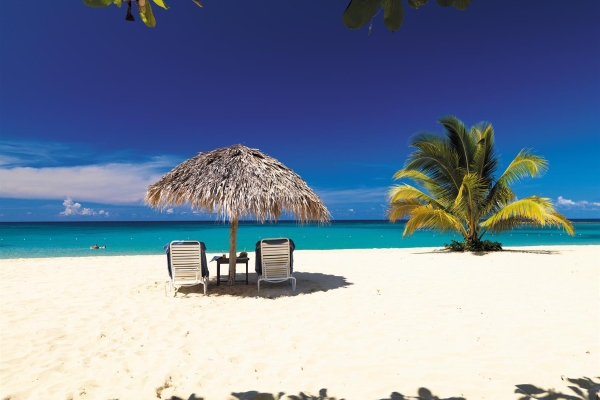 7/7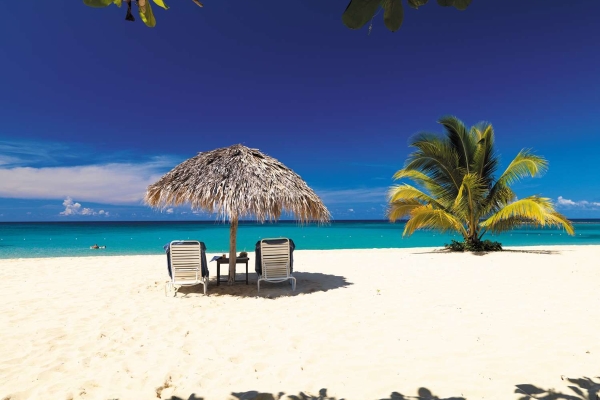 26.09 - 27.09
Chambre(s):1 - Personne(s):1
Votre offre HRS
Votre offre HRS
Nous vous remboursons la différence, si vous trouvez moins cher
Gratuit pour les clients HRS:
Journal quotidien personnel pour chaque chambre
Information importantes
Style et atmosphère de l'hôtel
-Property description:, since 1950 jamaica inn has consistently been, ranked as one of the top resort hotels and, vacation destinations in the caribbean. Jamaica, inn is a small elegantly timeless resort located, in beautiful ocho rios jamaica. There are, sweeping, views of the caribbean sea from every room. This, six-acre property boasts a 700-foot premier, private beach which is often considered to be the, one of the best in the caribbean. Soak up the, beauty of its lush gardens full of brilliant, tropical flowers jacaranda trees bougainvillea, and, palms with a carefully groomed croquet pitch and, a, refreshing pool.For the more energetic take to, the, sea and choose from a variety of water sports, enjoy a game of tennis on nearby courts or play a, round of golf on a beautiful 18-hole golf course, only minutes away. Jamaica inns crowning glory is, its accommodations where louvered shutters allow, the fresh sea breezes to filter through. All, suites are equipped with air-conditioning and, ceiling fans. Each spacious elegantly decorated, suite has a large private balcony or verandah, overlooking the water and the scenic gardens.All, balconies and verandahs come complete with a full, sized sofa wing chair breakfast table writing, desk, and coffee table. There are no tvs radios or, clocks to take away from the tranquility beauty, and peace of mind.Sunsets are so stunning that, people just cant help but to marvel at them.Start, the evening with hors doeuvres then have a, 5.Course flavorful gourmet dinner under the stars, while listening to a live band. The dinner menu, at, jamaica inn changes every night. Dinner is served, from 7.30pm 9 30pm. Almost every tuesday night, jamaica inn hosts a beach dinner and every, saturday night is the infamous lobster, night-except april 1-june 30 when lobster is out, of season. For dinner a collared shirt with long, trousers is required for gentlemen and ladies, should dress accordingly. Guests may have any, meal, in their suite on their private verandah-balcony, overlooking the sea for a nominal fee. For those, seeking to relax and rejuvenate take the time to, pamper yourself at the breathtaking kiyara ocean, spa. Located on the cliffs edge kiyara -sacred, place of the earths spirits- emphasizes, spirituality from the earth through the body and, mind. Treatments are in thatch-roofed huts that, are overlooking the caribbean sea and surrounded, by tropical gardens. Each treatment from a, variety, of massages to reflexology to a unique water, treatment is designed to soothe and nurture the, body mind and spirit. Escape to this idyllic, tranquil paradise.The always smiling staff that, genuinely wishes to please gives jamaica inn an, ideal get-away-from-it all atmosphere. They are, waiting to welcome you to their romantic gem of, the caribbean.
Informations hôtelières
Restaurants (nombre) 0
Bar de l'hôtel
Centre de remise en forme
Accès Internet par réseau sans fil dans le hall d'accueil
Services disponibles dans l'hôtel
Un quotidien gratuit chaque jour par chambre
Coiffeur
Données liées à l'hôtel
Formalités d'arrivée à partir de 15:00, Formalités de départ jusqu'à 13:00, Nombre de chambres Confort 0, Complexe de vacances, Chambre pour non-fumeur 0,
Jamaica Inn (Ocho Rios)
Localisation & distance
Centre ville
4.06 km
Ocho Rios
Aéroport
61.42 km
Norman Manley International Airport (KIN)
Emplacement de l´hôtel
Situated on what many consider to be the premier private beach in Jamaica, overlooking the beach and the Caribbean., BOB MARLEYS BIRTH AND FINAL RESTING PLACE, RIVER TUBING -WHITE RIVER VALLEY-, DOLPHIN COVE, DRAX HALL POLO CLUB, DUNNS RIVER FALLS, HORSEBACK RIDING AND CANOPY TOUR -CHUKKA COVE-, KINGSTON, MONTEGO BAY, NOEL COWARDS FIREFLY, OCHO RIOS TOWN CENTRE, SANDALS UPON GOLF AND COUNTRY CLUB, SHOPPING ISLAND VILLAGE, ST. ANNS BAY HOSPITAL, UNIVERSITY OF THE WEST INDIES, HORSEBACK RIDING -PROSPECT PLANTATION-, On Site Recreational Activities
Foire aux questions sur Jamaica Inn (Ocho Rios)
L'hôtel offre-t-il une connexion Wi-Fi gratuite dans la chambre?
Le WLAN de l'hôtel est payant et a les prix suivants:
Accès Internet par réseau sans fil dans le hall d'accueil
L'hôtel Jamaica Inn offre-t-il un parking pour les clients?
Désolé, aucun parking n'est disponible pour les clients de l'hôtel Jamaica Inn.
L'hôtel Jamaica Inn fournit-il le petit déjeuner dans l'hôtel?
Malheureusement, l'hôtel Jamaica Inn ne sert pas de petit déjeuner aux clients.
À quelle heure pouvez-vous vous enregistrer à l'hôtel Jamaica Inn au plus tôt?
L'enregistrement est possible au plus tôt à partir de l'horloge 15:00.
Quelle est la dernière heure de passage à la caisse?
Le départ est possible au plus tard à l'heure 13:00.
A quelle distance se trouve l'aéroport le plus proche?
L'aéroport le plus proche est à 61.4 km de l'hôtel.
Quels sont les avantages de réserver l' Jamaica Inn par l'intermédiaire de HRS?
Les avantages suivants que les clients de HRS reçoivent lorsqu'ils réservent le Jamaica Inn:
Un quotidien gratuit chaque jour par chambre
Y a-t-il un restaurant dans le Jamaica Inn?
L'hôtel a son propre restaurant.
L'hôtel est-il accessible aux personnes handicapées?
Jamaica Inn is unfortunately not barrier-free.
Les chambres d'hôtel sont-elles équipées de l'air conditionné?
Malheureusement, les chambres de l'hôtel Jamaica Inn ne disposent pas de leur propre climatisation.
Puis-je annuler gratuitement ma réservation à l'hôtel Jamaica Inn?
Grâce à notre tarif Flex, les clients de HRS peuvent toujours annuler gratuitement leur réservation d'hôtel avant 18 heures le jour de l'enregistrement.
Quels modes de paiement puis-je utiliser pour payer en Jamaica Inn?
Vous pouvez payer à l'hôtel avec les moyens de paiement suivants :
Diners Club
Visa
Mastercard-Eurocard
American Express
Japan Credit Bureau (JCB Int'l)
Puis-je gagner des miles et des points lorsque je voyage?
Avec votre compte myHRS, vous cumulez des miles et des points pour chaque réservation d'hôtel auprès de nos partenaires «Miles & More», «BahnBonus». Vous trouverez plus d'informations
ici
.
Autres hôtels de la région
Destinations de voyages populaires